Dynamic and energic, Barbara the creator, can help you to choose YOUR pair !
She has thousand ideas,
And that's what we like;
You will apreciate her models.
She revived the pantouflard spirit !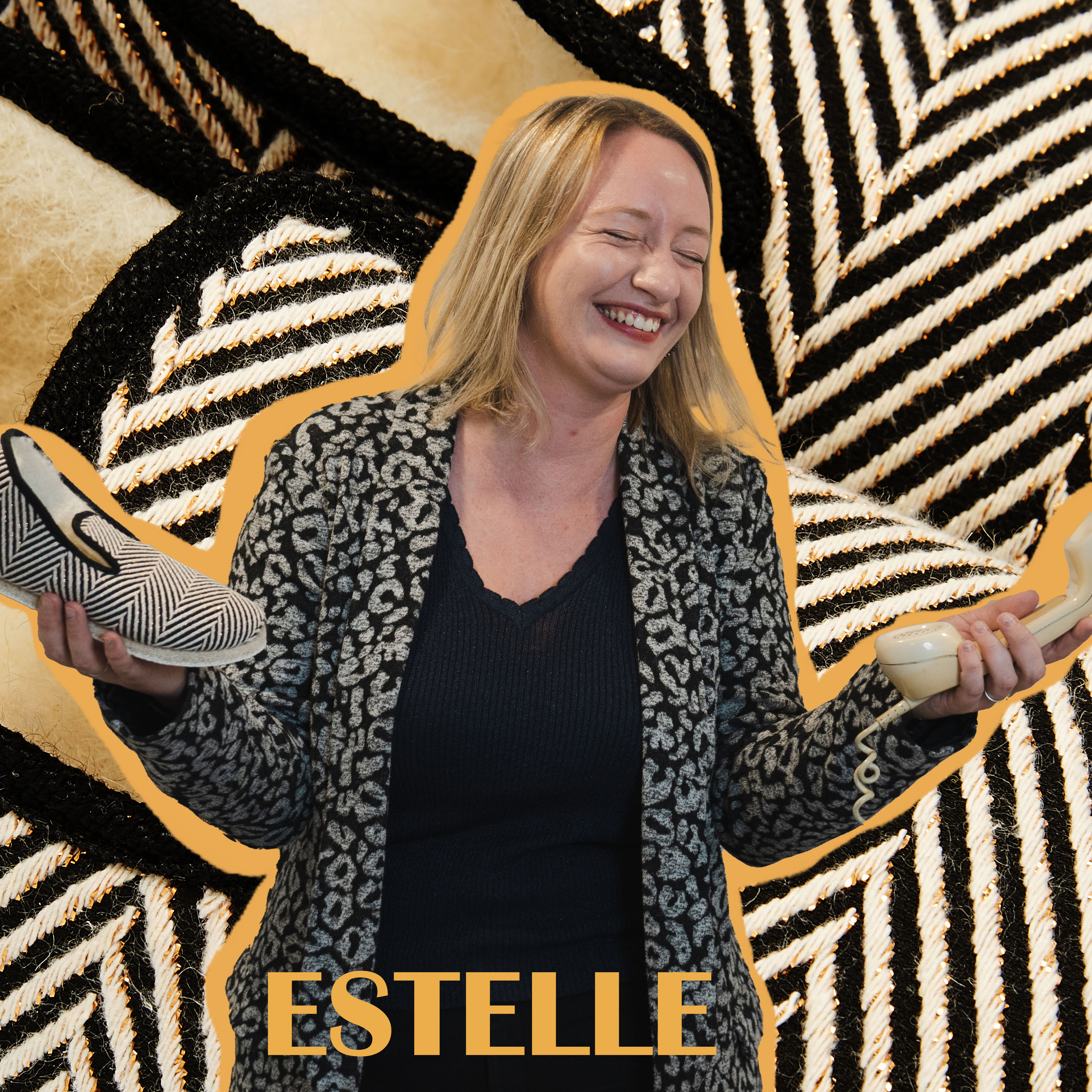 Customer services Web & BtoB
Estelle is our blonde and chatterbox girl.
She answers at your orders and requests.
Expert of relationship, she will help you : our customers !
She will offers you the advices,
And... always with the smile !
It is in the shop that you can find her,
With lot of love, she will find "slippers for your foot" !
She is the most advised to advice you,
Caps, espadrilles or slippers, thanks to Vanessa you'll not hesitate.
With Laurène, the communication is a kid game !
She put forward the slippers,
Just like the know-how of yesteryear.
Relationship, communication and creation are her principals occupations