WINTER 2012
 Barbara Liétar, the founder of the brand, gives a hand to a friend in a ready-to-wear shop on a Pre-Christmas Sunday. She unfortunately (or fortunately!) wears high-heeled shoes. After a while she decides to wear a pair of charentaises, which is on sale in the shop because her feet hurt too much. She then discovers the amazing comfort of this unknown footwear. As she is keen on the dull look of the slippers, she decides to look for a more trendy pair. But she doesn't find any that suits her.  That's why she decides to launch her own collection, her own brand.
 The Pantoufles à Pépère, we want to get them, to wear them and to show them as well. For the first time, we are not ashamed of wearing slippers. 
The brand, with its quirky Frenchy name, plays with the pun "Pépère".

Still used in the North of France, "Pépère" is a word that is uded in a positive and cheerful way for someone you like. "Mon pépère" can be heard here and there.
But "Pépère" also means grandpa and the charentaise is an old traditional French slipper that was worn by our ancestors. In another vein, "pépère" also means "cool, quiet".
Un plan pépère is a cool, quiet plan... And is there anything cooler and quieter than wearing soft charentaises?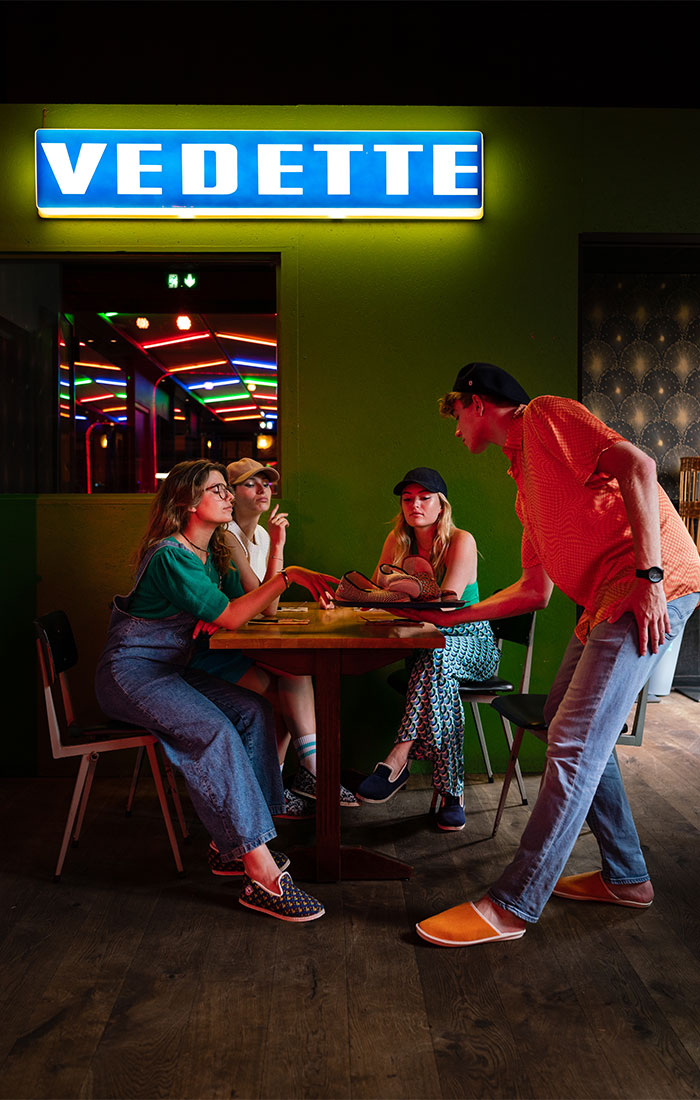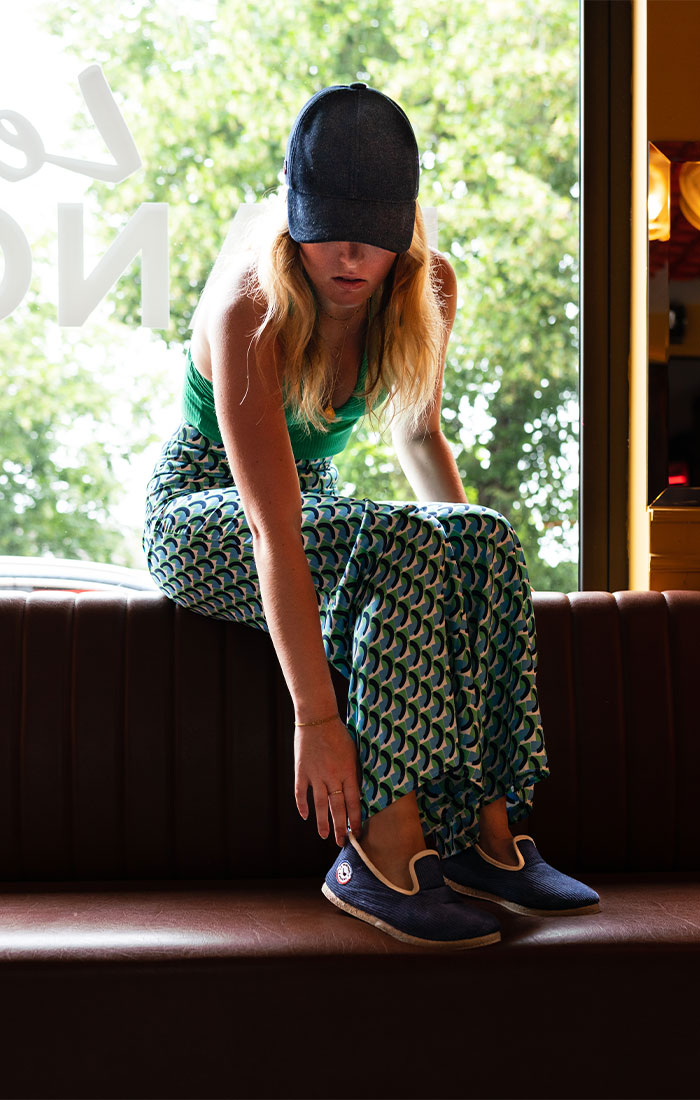 They are handsewn by passionate workers that still use the ancestral know-how called "sewn-back technique" which almost fell into oblivion... And that La Pantoufle à Pépère has decided to bring to light.
The partners are the same since the first collection. 
Today La Pantoufle à Pépère is distributed in around 100 shops
Ready to wear and concept stores - in France, Belgium and the Netherlands.
The clients are varied and younger and younger!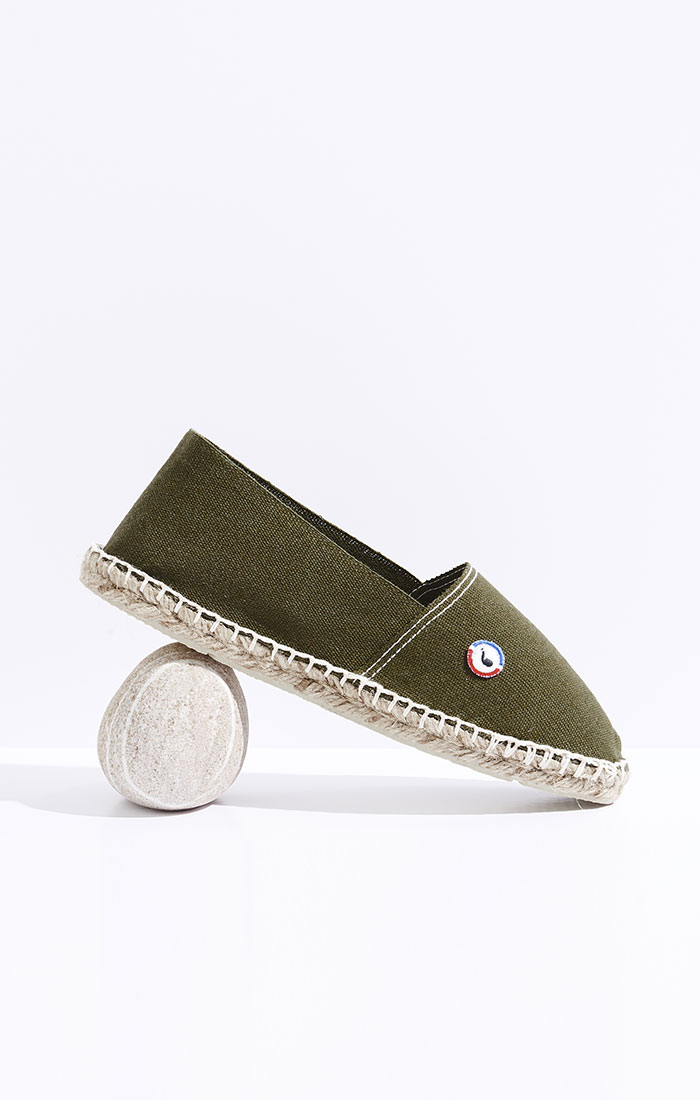 A few years later another product has joined the charentaise : the cap.
And the gavroche and the now famous Shelby from the Peaky Blinders.
The head coverings are all manufactured in France.
Then more recently, La Pantoufle à Pépère has set its sights on the espadrille, the little sister of the Charentaise, made in the Pyrenees.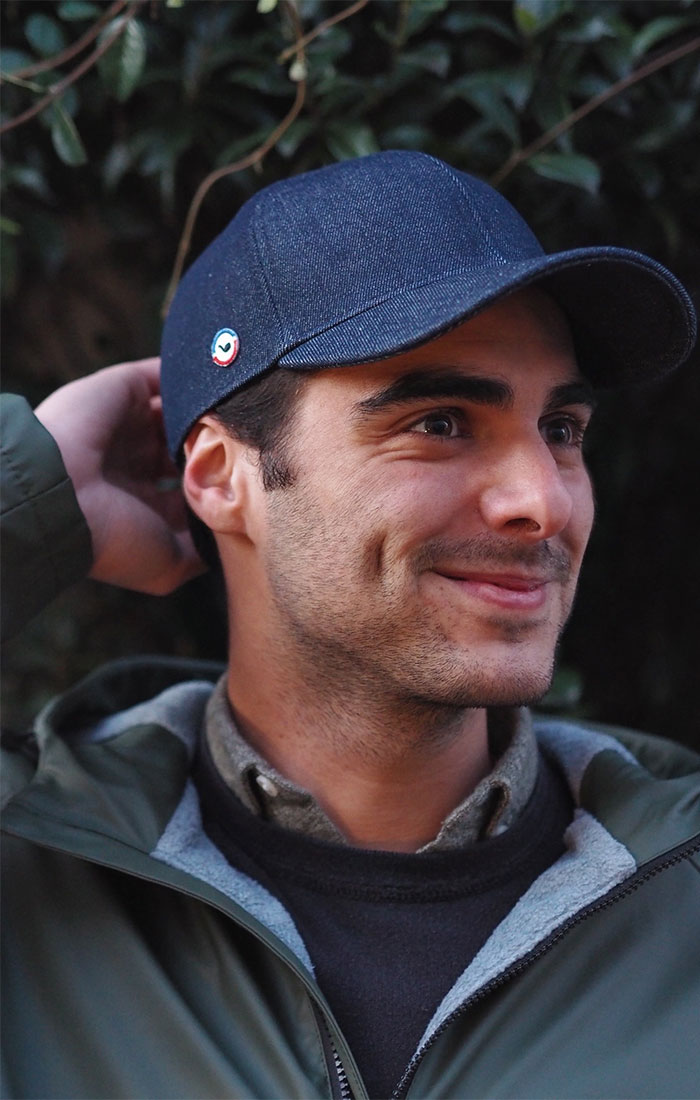 When asked why you buy Pépère's slippers, we were told:
- Because they are French.
- Because they are more solid than other slippers.
- Because it is part of a sustainable development approach.
- Because they are beautiful.
We also had :
- La Pantoufle à Pépère, ça déchire ça mère ;-)